5-23-16 Board Recognitions
The board of school trustees recognized the following students and teachers on May 23, 2016: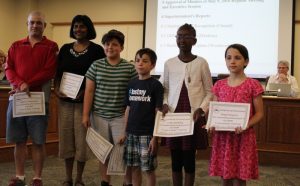 Mrs. Robina Sommers, along with some of her students (and a stand-in dad!), who won the WSBT I Love to Read Challenge. The top readers in the class were: Abigail Siegrist, Rachel Schrock, Kaydence Dumka, Lillian Metkai, Calvin Strader, Lincoln Fisher, Zackary Garcia, Alyssa Campanello, Isaias Lopez, and Ethan Holdeman.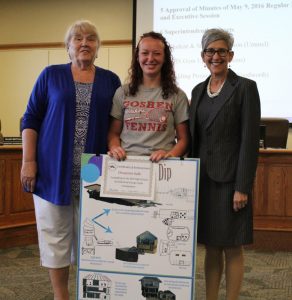 Cheyenne Kalb, a winner in the AIA High School Architectural Design State Competition.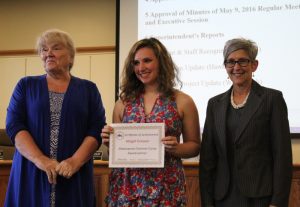 Abigail Greaser, selected to participate in the Shakespeare Summer Camp this summer in Stratford.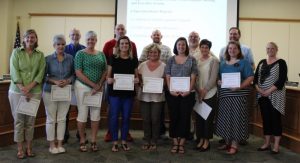 Some of the many GCS teachers who were honored by families through the GCS Foundation's Thank a Teacher program. This year's recipients included: Emily Headings, Janelle Maust, Carol Kinchen, Lisa Short, Katie Pipp, Dawn Hicks, Elroy Holsopple, Lenny Krebs, Rusty Maust Emery, Hank Moore, Laura Newport, Terry Hussey, Heather Turner, Todd Williams, Rachel Weaver, Elizabeth Hren, Josh Snyder, Katy Gaskill, Julie Kilmer, Cara DuBois, Susan Grubb, John Moyer, Maria Wenger, Marge Gingerich, Nina Keister, Ruth Roth, Elizabeth Schaefer, Kyle Green, Lisa Zehrung, and Mindy Park.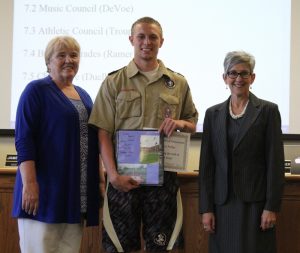 Colton Potter, honored for earning the rank of Eagle Scout.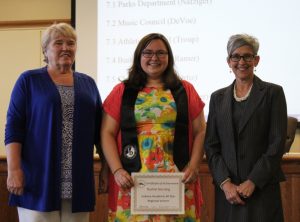 Rachel Horning, who was chosen as an Indiana Academic All Star regional winner.