This morning Chamberlain assistant principal Erin Haseley led members of the student leadership team in wrapping blankets for their Year of Goodness project. They used their Year of Goodness money from Mayor Stutsman (and many Goshen donors) to purchase the blanket kits at Jo-Ann Fabrics, and then they cut the edges and tied them off. The students made 75 blankets in all, some larger ones, and some made for babies or small children. The blankets will be donated to the Salvation Army, The Window, St. Mark's United Methodist Church, Goshen Interfaith Hospitality Network, and the GHS Child Care Center.
Mrs. Haseley explained to the students how to roll the blankets and then wrap them with ribbon.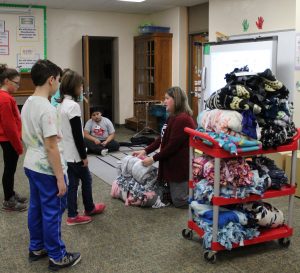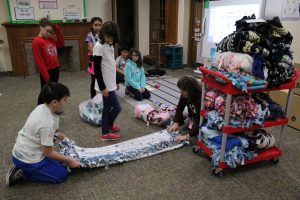 Then the students got to work!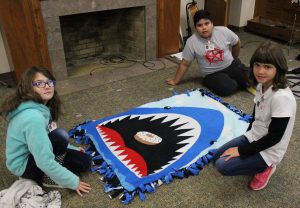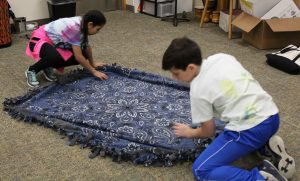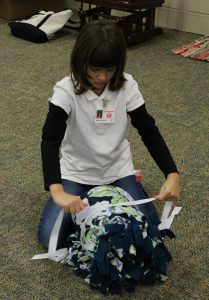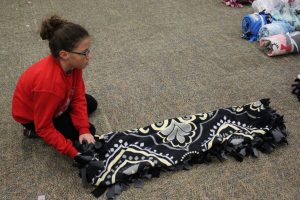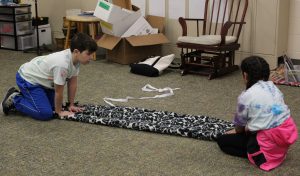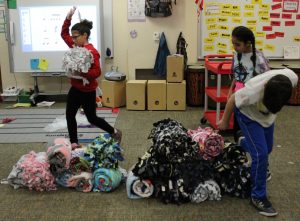 And then they took them to the "big box" where they will be stored until the blankets can be delivered.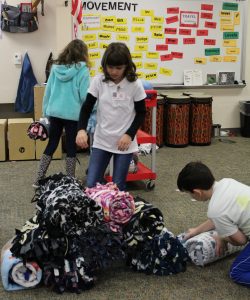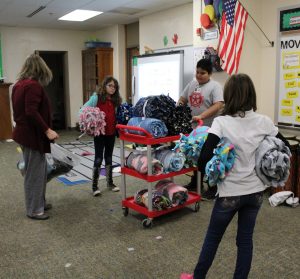 Almost all of the blankets are different, but they are all beautiful. Great job, Chamberlain students!