Dr. Woodworth Announces Retirement
Last night at the school board meeting, Dr. Woodworth notified the GCS board of her intention to retire, as of June 30 of this year. Below is her retirement letter.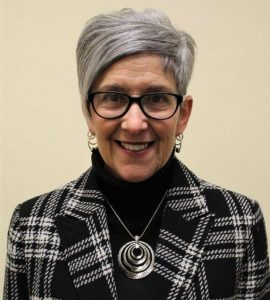 Dear Goshen Community School Board,
"There is a time for everything, and a season for every purpose under the heavens" (Eccl.), and I feel the time has come for me to retire as Superintendent of Goshen Community Schools, effective June 30 of this year. I am immensely grateful for the opportunity I've had to serve Goshen students and families in this position. I have loved my fifteen years here at GCS and therefore, this is truly a bittersweet moment for me.
There are many people I wish to thank. First and foremost, I am thankful to the Goshen community for trusting their most precious assets, their children, to be in our care for their K-12 educational experience. I am also grateful to you, the GCS School Board for your exemplary leadership in our community. Likewise, I am thankful for all GCS employees, who every day, come to work, believing in the GCS mission in order to deliver a world class education to our students. This includes teachers, principals, counselors, nurses, paraprofessionals, office staff, food service staff, custodians, maintenance and transportation staff. They are truly a hard- working, student- focused and committed group of folks! In addition, I am appreciative of the district office administrative team. Together, as the total GCS team, we have been able to educate and care for Goshen children at the highest levels.
The future is bright for GCS. Our district is in good financial shape, thanks to our community who supported the operating referendum (to make up for state shortfalls), and the capital referendum in order to improve the GHS facility and build a new Intermediate School. As well, I am confident that we are on the precipice of major breakthroughs in student achievement.
I am honored to have had the wonderful opportunity to work in this special community, in this extraordinary school district. I will always treasure the time I spent here. As I continue on my life's journey, know that I will always be in GCS's corner, enthusiastically cheering you all on!
Best Regards,
Dr. Diane B. Woodworth,
Superintendent