ETHOS Science Spooktacular Presentation and Book Signing
Suzanne Slade- ETHOS Science Spooktacular Presentation and book signing.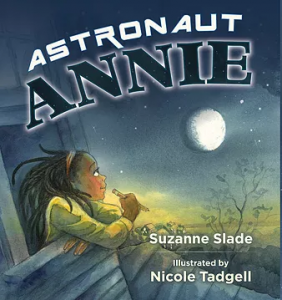 Suzanne Slade, a native of Goshen, Indiana, is the award-winning author of more than 100 children's books.  As a mechanical engineer who used to work on rockets, Suzanne shares her passion for science in many of her books.
Suzanne will have 2 presentations at the ETHOS Science Spooktacular event on Saturday, Oct. 26th.  Presentations are at noon and 1pm followed by book signings of "Astronaut Annie".
"Astronaut Annie" was part of the "Real Men Read" and "Spring Into Reading" 2018-19 Read United programs.
*Story Time From Space video of astronaut Anne McClain reading Astronaut Annie!
https://www.youtube.com/watch?v=m3z_lpb2K8c
Come and enjoy ETHOS Innovation Center's Science Spooktacular.
Purchase your $5 tickets now.  https://ethosinc.org/events/science-spooktacular-2019-2/
October 25th from 5:30PM – 8:00PM
October 26th from 10:00AM – 3:00PM
ETHOS Innovation Center
1025 N Michigan St, Elkhart, IN 46514
574-266-7149