Remembering Mark Vetter and Bob Wilson
Last week, the Goshen community experienced the death and loss of two men who were retired Goshen Community Schools bus drivers, Mark Vetter and Bob Wilson.  The two men are fondly remembered by teachers and staff members who worked with them, and by the many students and athletes who rode their buses over the years. Both men were good role models for GCS students, and we know that they provided the best care and safety possible for our students.
Goshen Schools would like to express our deepest sympathy for the Vetter and Wilson families. Along with your grief, may you also know the peace that comes from knowing a family member has lived well and was well-loved.
Sincerely,
The Staff of Goshen Community Schools
Mark Vetter
Mark Vetter, 68, of Granger, died at 7:45 a.m. Thursday, Jan. 7 at Center for Hospice Care Raclin House, Mishawaka, after a one-year battle with cancer.
He was born on May 25, 1952, in Fort Wayne, to Ralph and Julia (Gerlach) Vetter. On May 9, 1992, in Goshen, he married Doris Miller, who survives. Survivors in addition to his wife are daughter, Amanda Vetter of Granger; son, Andrew Vetter of Granger; and sister, Sarah Vetter of Petoskey, Michigan.
He was preceded in death by his parents.
Mark worked as a tool and die maker many years for several businesses both in the Chicago area and in our local area. He later worked as a school bus mechanic and driver for the Goshen School System from 2003 until 2019. He was a man of deep faith and loved spending time with his church family. Mark also enjoyed golfing, photography, being outdoors and woodworking in his earlier years. Visitation will be from 1-5 p.m. and 6-8 p.m. Friday, Jan. 15, at Miller-Stewart Funeral Home, 1003 S. Main St., Middlebury. The family will hold a private graveside service on Saturday, Jan. 16, prior to the 1 p.m. memorial service at Siloam Fellowship, 61616 C.R. 35, Goshen. Burial will be in Clinton Union Cemetery, Goshen. Memorials may be given to Bibles for America (https://contributions.biblesforamerica.org/). Online condolences may be offered at millerstewartfuneralhome.com.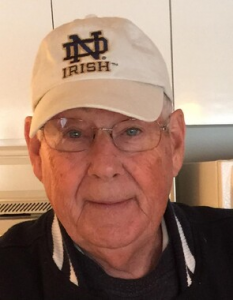 Bob Wilson
Robert L. "Bargin Bob" Wilson Jr., 78, Goshen, died at 1:03 p.m. Wednesday, Jan. 6, 2021, at Elkhart General Hospital.
He was born Feb. 13, 1942, in Goshen, to Robert L. Wilson Sr. and Violet Marie (Mather) Wilson Blocher.
Surviving are his significant other, Claudia Horoky, Goshen; daughters, Debra Wilson, Millersburg, Robin (Ray) Staples, Mishawaka, and Katherine Tucker-Wilson, Black, Alabama; son, Robert Aldrich, Michigan City; six grandchildren; five great-grandchildren; stepsister, Laticia Wilson, Ohio; and half-sister, Jennifer Rowdabaugh, Goshen.
Preceding him in death are his parents; sister, Nancy Immel; and a grandson, Joshua David Richards.
Bob was in the wholesale car business for 15 years. He also was a bus driver for 12 years for Goshen Community Schools. He was a member of the First English Lutheran Church, Goshen.
Visitation will be 1-3 p.m. Sunday, Jan. 10, 2021, at Rieth-Rohrer-Ehret Funeral Home, 311 S. Main St., Goshen. COVID-19 protocols will be in place for health and safety, and masks are required per Elkhart County Mandate.
A private family service will be live-streamed 10:30 a.m. Monday, Jan. 11, 2021, at Live.restor.church. Pastor Gene Troyer will officiate.
Burial will follow in Violett Cemetery.
Online condolences may be sent at www.rrefh.com.