Starting a Day with Chamberlain
Chamberlain is one of Goshen's smallest elementary schools, but their collective heart is the size of Texas! Aside from the caring staff members who greet the students every day, these are the messages that they see in their school:
(Chamberlain is an EL, Expeditionary Learning, school and all students and teachers are part of the crew and work together.)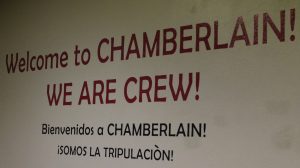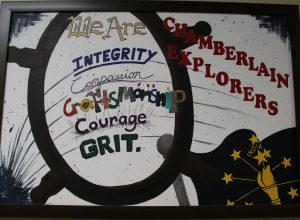 Below: It tells students about the many roles they may have in music class, and ends with "You are the reason I'm here".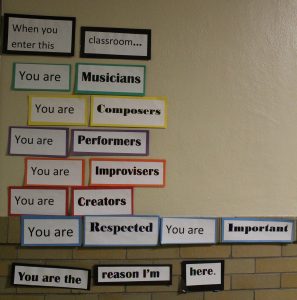 Student art is also featured throughout the school (these intricate drawings were done freehand!):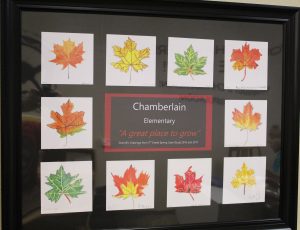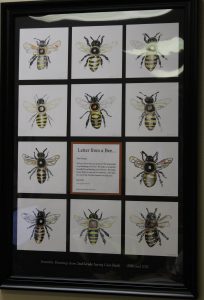 While a few students were finishing breakfast, the principal, Mrs. Branham, came over the loudspeaker and welcomed students to the school day.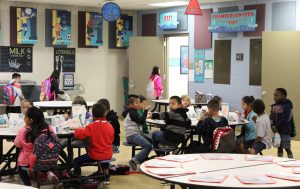 Here is just a portion of what Mrs. Branham said to Chamberlain students: "Crew, you are just who we are looking for at Chamberlain. If someone tells you differently, it is just not true. You are perfect and beautiful just the way you are, and we are glad you are here." She also spoke about the Habits of Scholarship that Chamberlain works on throughout the year, and encouraged them to practice their good habits when they are out and about in Goshen doing their exploratory field work. When she finished speaking to the students, she asked them to quiet their hearts and minds for a few seconds to prepare for the day.
Then, it was time to head to the gym. Today was a special day, because they were having a Community Crew meeting for the whole school. All of the students gathered in the gym.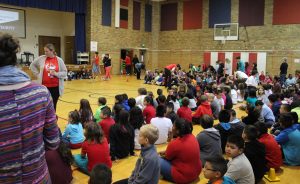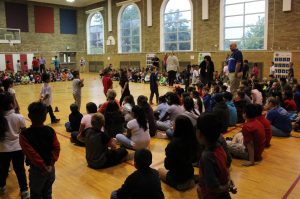 Students introduced the September Habit of Scholarship: Integrity.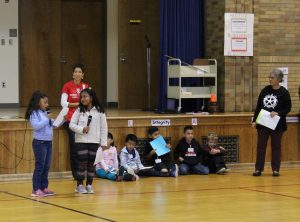 Then they introduced a new Crew greeting, the Lego Tower.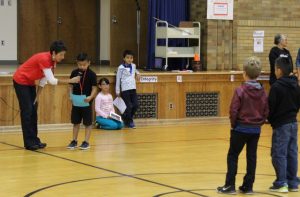 And they practiced the greeting.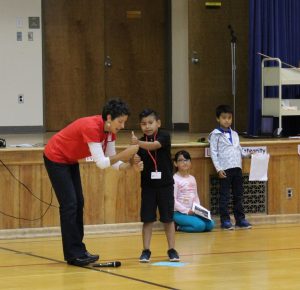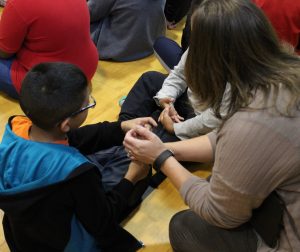 The 2nd grade students acted out a few skits. First they provided an example of a time where they showed integrity, and then secondly in the same scenario, a time where they did not exhibit integrity. Then, all of the students voted on the example that they felt showed true integrity.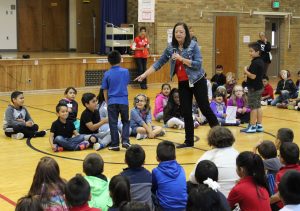 Skit One-How to act in class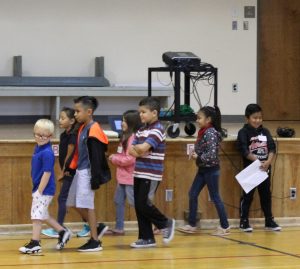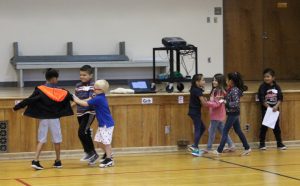 Skit two-How to act in the hallway
At the end of Community Crew, the 2nd grade classes provided pictures illustrating integrity for each classroom, to serve as a reminder for everyone.
If this morning was any indication, then the students at Chamberlain are well on their way to understanding and behaving with integrity!