Top 10 GCS Stories of 2019
1. GCS Named a U.S. Dept. of Education Green Ribbon School District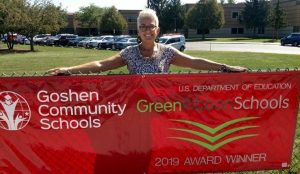 GCS Energy Educator Judy Miller said, "I'm so pleased that our district has been chosen to receive this coveted DOE Green Ribbon Schools distinction. There were so many components in the application that fit into the three required growth pillars of: Reducing environmental impact and costs; Improving health and wellness; and Providing effective environmental and sustainability education. We are being recognized because of our "whole corporation" approach, and our corporation is enhanced by an active community, our students, the Coordinated School Health Committee, our Green Team, the custodial and maintenance departments, teachers, administrators, school counselors, support staff, and school nutrition staff—all are essential participants in our approach to wellness, and growth as a healthy and sustainable organization."
Across the country, 35 schools, 14 school districts, and four post-secondary institutions were honored for their innovative efforts. GCS was among the 14 school districts recognized across the nation and was the only honoree in Indiana.
2. GCS Building Projects: GHS Addition and new Intermediate School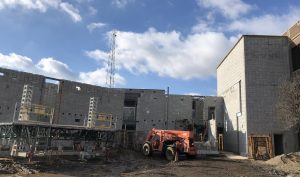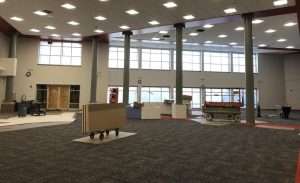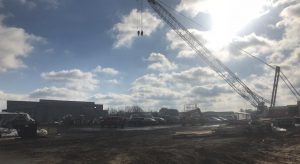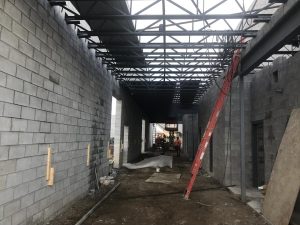 Though there was much planning and preparation prior to this year, 2019 was the year in which GCS broke ground for a new addition at Goshen High School and a new Intermediate School to be located at the corner of Greene Rd. and St. Rd. 119. The ground breakings were held on June 3, 2019, with the participation of the project contractor, Weigand Construction, GCS administrators, and GCS students.
The GHS project, which will be completed by the second semester of the 2020-21 school year, will add an additional ten classrooms to the building, along with the renovation of other classrooms and spaces. The Goshen Intermediate school, which will house all GCS 5th and 6th graders, will be completed for the start of the 2021-22 school year.
3. GCS educators chosen for individual honors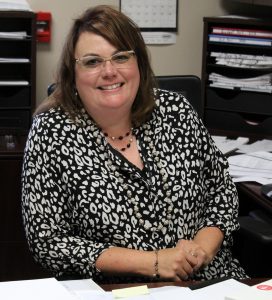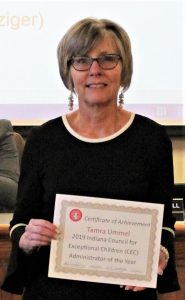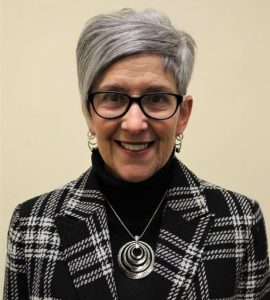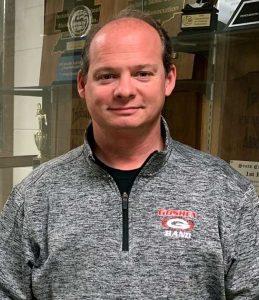 Kelley Kitchen, Executive Director of Finance, named the 2019 Indiana School Business Official of the Year
Tamra Ummel, retired Assistant Superintendent, selected as the Indiana Council for Exceptional Children (CEC) Administrator of the Year
Diane Woodworth, GCS Superintendent, named the 2019 Indiana Association of Public School Superintendents (IAPSS) District II Superintendent of the Year
Tom Cox, GHS band director, selected as the Indiana Music Educator Association (IMEA) Outstanding High School Educator
4. NIET awarded GCS a portion of a $47 Million Federal grant

The National Institute for Excellence in Teaching (NIET) announced that it had been awarded a five-year, $47 million grant from the federal Teacher and School Leader (TSL) Incentive Program to expand and sustain work to support teachers and improve students' academic success in three Indiana school districts: Perry Township Schools, Goshen Community Schools, and Brown County Schools.
5. GHS youth caucus and youth advisor impact the City of Goshen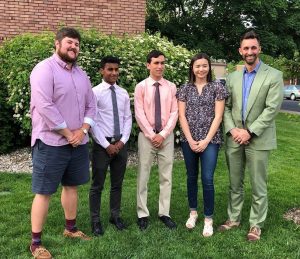 The GHS Youth Caucus introduced an environmental resolution to the city council, which was adopted the same night. Resolution #2019-19 read: A proposal for a special resolution to reduce carbon emissions, increase energy efficiency and renewable energy use, to create a climate change-resilient City of Goshen that will protect the future members of our community.
Senior Zoe Eichorn was the first female chosen to serve as the Youth Advisor for the Goshen City Council. She is serving her term during the 2019-20 school year.
6. "Heart of a RedHawk" recognition program instituted for GCS

This year, GCS began a new recognition program for teachers and staff members who display "The Heart of a RedHawk". In the new "Heart of a RedHawk" recognition, anyone may recognize a GCS employee. That's right, teachers, staff members, administrators, parents, students, alumni, business partners, board members, community members, and volunteers may all nominate GCS teachers, administrators, and staff. We welcome others to help recognize GCS excellence!
There is a nomination form (a fillable form) on the district website and on all school websites. There is also a QR Code on a poster in all buildings, which allows people to scan the QR Code with a smartphone and complete the form by phone. Paper nomination forms are available in all buildings for those who prefer to write out their nomination.
Forms completed online will be routed to the District Office. If a nomination is made in paper form, it may be given to a school secretary to be delivered to the District Office.
This new recognition program will also allow each school or building to choose a RedHawk Teacher of the Year and a RedHawk Staff Member of the Year. From those nominations, a District RedHawk Teacher of the Year and a District RedHawk Staff Member of the Year will also be chosen.
7. GHS student recognitions
National Merit Scholarship Program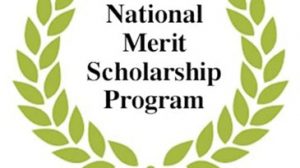 This year the honors go to four GHS students, including Wyatt Fisher as a semifinalist and Sarah Pria Sommers, Gabe Goertz and Conrad Liechty as commended scholars.
GHS Chess Team Named State Runner-ups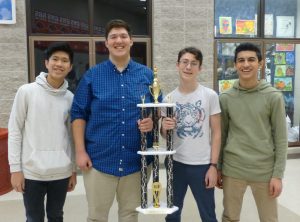 Members of the GHS Chess team were honored by the school board following their 2nd place/State Runner-Up finish at the Indiana Chess Team Championship. The students on the team included: Matthew Snyder (10th grade), Soroosh Kermani (9th grade), Brenton Pham (10th grade), and Daniel Elizalde (10th grade). The students were previously honored in 5th grade when they also had a very strong showing at the state tournament; and they added, "and you can expect to see us again!" GHS chess coach Ken Cross stated that "this is a really fun group; they enjoy playing chess. They are very busy with athletics, music, academics, and other things, but they still want to play chess."
GCS Orchestra individual achievements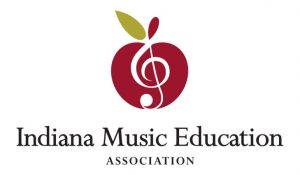 GMS (although now a GHS student): Andrew Studebaker won the middle school string orchestra category of the 2019 Indiana Music Education Association Composition Competition for his Serenade for Strings in Eb Major. Student compositions were submitted in June for adjudication by a panel of college composition professors and active composers. He will be recognized at the state conference in January.
GHS: Junior Bassist, Ava Chupp has been accepted into the 2020 All-State Orchestra, and will rehearse/perform with the ensemble at the state convention in January. To qualify, students had to prepare, record, and submit a handful of excerpts for blind audition to a highly qualified adjudicator for acceptance into the elite ensemble
Cross country runners at state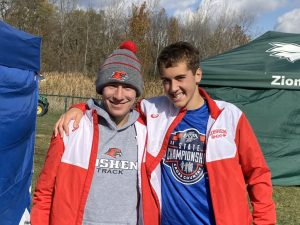 Drew Hogan got 27th and Cole Johnston 51st in the state cross country meet. The guys gave excellent performances and are great student-athlete representatives for Goshen High School! Drew was two places away from being named an All-State runner (27th), with a time of 16:17.3, and Cole got 55th place with a time of 16:29 for his first State meet. Congratulations to both boys and to their coaches (led by Mike Wynn) on a terrific season.
GHS Chosen as Indiana State Finalist in the 10th annual Samsung Solve for Tomorrow contest

Goshen High School is a Finalist in the 10th annual Samsung Solve for Tomorrow Contest, a $3 million nationwide competition that encourages 6th-12th grade students to creatively use STEM (science, technology, engineering and math) skills to solve a community challenge. From a pool of more than 2,000 entries nationwide, only 300 schools have been selected as a State Finalist – and Goshen High School was one of them!
Future Competition Phases:
100 State Winner schools will advance in the contest and receive $15,000 in technology and classroom materials as well as a video kit to help showcase their project.
20 National Finalist schools will be selected to travel to the pitch event in the spring where they will present their project to a panel of judges. For achieving National Finalist status, schools will receive $50,000 in technology and classroom materials.
Five National Grand Prize-winning schools will receive $100,000 in technology and classroom materials, and a trip to Washington, D.C. to present their projects to members of Congress.
8. Goshen Redevelopment Commission Provided Grant to GHS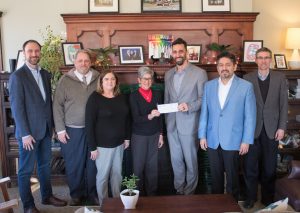 The following statement was taken from a letter by Mayor Stutsman and Community & Redevelopment Director Mark Brinson:
"This grant was approved by the Commission at their meeting on December 11, 2018. The purpose of the grant is to support the cost of operating the Advance Manufacturing Academy, a program of Goshen Community Schools. We understand these funds will be used to purchase training equipment which will allow students to train on equipment used by local industry as they work toward certifications in advanced manufacturing."
"The Redevelopment Commission and I appreciate the leadership Goshen Schools Administration and the Goshen School Board have provided in developing this new initiative. The Advanced Manufacturing Academy will not only benefit our world-class manufacturing community, it will provide opportunities for Goshen students to build successful careers right here in their hometown."
9. Community Conversations-Growing Goshen Together/Creciendo Goshen Juntos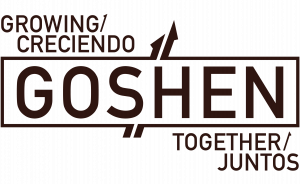 The City of Goshen's Community Relations Commission (CRC) and Goshen Community Schools together envisioned a series of meetings that would bring diverse groups of people together. The CRC and GCS wished to foster improved community relations and appreciation for all members in our community, and were interested in promoting respect, understanding and gratitude for people of all backgrounds.
Both the CRC and GCS recognized an opportunity to build more and better bridges between groups in our community. Building the bridges fosters greater social resilience and social cohesion. It can also help foster greater community involvement in the schools, resulting in a better education for our young people. From this project, we hoped that the residents of Goshen would embrace to a greater degree the diversity within our community and view that diversity as a strength.
Following the initial community conversation in April 2019, there were three additional conversations in the fall, and three more are being planned for this spring. Both the CRC and GCS encourage any interested parties to get involved and learn to know Goshen better!
10. Goshen's First Inclusive Playground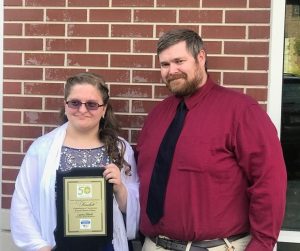 Goshen's Inclusive Playground was inspired by GHS student, Laura Elliott, who dreamed of a place where children of all abilities could play together. Following her letter to the mayor and a fundraising campaign led by community members, the city was able to build the new playground, which was opened and dedicated on October 3, 2019. Located at Hay Park on Plymouth Avenue, kids of all ages will be able to enjoy the colorful, all-inclusive playground which Laura envisioned.
Laura Elliott was also named the Indiana High School Athletic Association (IHSAA)/Special Olympics student-athlete of the year. You could safely say that it was quite a year for Laura!